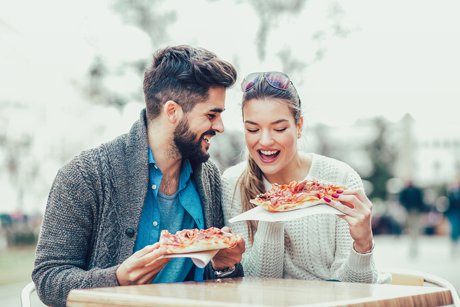 Learn the layout of Barnstable real estate one bite at a time. Visitors to the Cape Cod area and residents alike crave good eats. Cape Cod Foodie Tours knows the ins and outs of dining pleasure.
The Hungry in Hyannis Food Tour traverses the streets of everyone's favorite seaside village. Walks take up to eight people over two and a half miles of easy walking distance. Offered four days a week at noon, hungry souls eagerly await lunchtime dining destinations. Food tastings take place at seven locations and will fill up even the heartiest of appetites. Traditional Cape Cod dishes including New England clam chowder take center stage. Other tastes include Neapolitan pizza, ceviche and Baba Ganoush. Desserts mightily tempt those with a sweet tooth and include chocolate turtles and homemade cookies.
Residents from Barnstable Homes Fill Both Minds and Bellies
Expert guides walk the walk and talk the talk. Locals living the life in Hyannis and beyond, these foodies not only know where culinary treasures hide but the stories beneath the steps. Hear tall tales about the region's most prominent and colorful characters from "sea captains to the Kennedy's." The route winds about town exploring Captain's Row and parts of the Kennedy Legacy Trail. Amazing sights are seen along the picturesque waterfront. Food tours take place rain or shine so participants coming from Barnstable homes are asked to dress in layers to accommodate changes in the weather.
Private tours are also available for larger parties or those who wish to customize their trip a bit. Many partake of these fun excursions during birthdays, family reunions and bridal party bonding experiences.
Groups meet with their escort up on Main Street. Booking confirmations reveal the exact Barnstable real estate location to start the tour. Reservations are required and can be made online or by calling 800.656.0713. If you are hungry for food or have a thirst for local trivia and knowledge this trip's for you!